Description
Krakow is a World Heritage Site, a stunning medieval town centre with the largest main market square in Europe with its famous Cloth Hall and Wawel Castle. Krakow is the ideal place to visit any time of the year. The city managed to be largely untouched during the war years and so the city has maintained its magnificent historical charm.
Each Incentive Program in Krakow is tailor made to suit your individual needs
Services included
2-3 x nights in 4/5* hotel in center including breakfast, lunch and dinner
Rynek Underground, Oskar Schindler, Wielczka Salt Mine & Ausczhwitz museum entrance fees including guides
Coach transfers - airport to hotel, hotel to Auschwitz + Wielczka return to hotel
Horse drawn carriage transfer - hotel to dinner venue
Electric cart tour of Kazimierz
Trabant tour of Nowa Huta including guides
Other incentive activities in Krakow or nerby (on request)
Local taxes
Artur Travel 24h help line
Services not included
Insurance for all participants
Flights for all participants
Our Partner Hotels in Krakow
Radission Blu
Andel's Hotel
Holiday Inn
Sheraton
Qubus
Additional Options are on request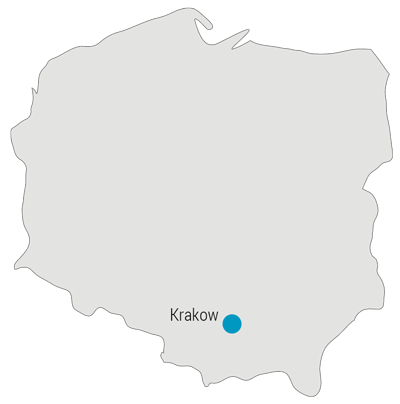 Enlarge map
Inquiry form
We suggest to fill the inquiry form to help us prepare the best tailored offer for you. Our consultants will answer within 24 h.